Egg Seater Cushion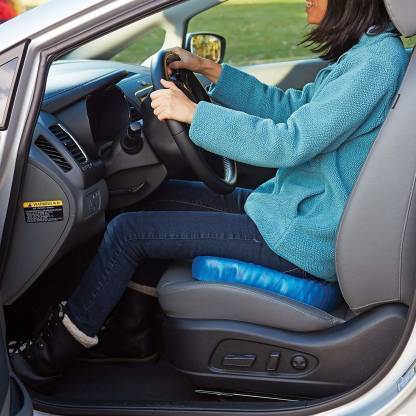 Egg Seater Cushion
Product Description
Egg Seater Cushion
Egg Sitter jumps ahead of the curve with its unique flex-grip honeycomb design. When you sit on Egg Sitter, it collapses in on itself to provide you with optimal lumbar support and comfort. Made with ultra-flex polymer, Egg Sitter cradles your tailbone.
The honeycomb grid allows air to circulate through the cushion so it stays cool to the touch. Egg Sitter support cushion is durable for everyday use.
It retains its shape even if you sit on it every day all day long! Whether you need support in your computer chair, office chair, deep seat, car seat, or recliner, Egg Sitter can help! We have included a soft, machine-washable slip cover. When you need to clean it, just toss it in the wash!
Contact Us
Matru Chhaya, 5 Patel Colony, Road No. 2/3 Jamnagar Gujarat India 91-93276-90420
Phone :09327690420